Call it fate, call it coincidence or call it sheer luck, the first Rolling Stones song I ever heard was also, arguably, the band's best song ever. 'Gimme Shelter' from the album 'Let It Bleed' is haunting and intensely consuming. Right from when the first note strikes, we don't just feel but we know for sure that there's a sinister intoxication about to hit us and hit us hard. That's exactly what happened to me. I was struck hard by 'Gimme Shelter' and needless to say, after that I never really recovered from my Rolling Stones rapture.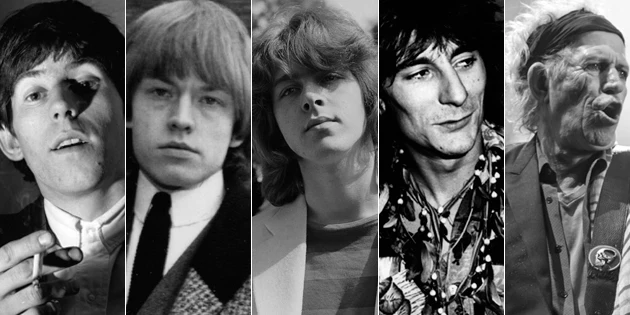 'Let It Bleed' released in 1969 when the Stones' were at their peak. There was no other rock and roll band like them in the world at the time. Yes, at the time, the world was enamoured by the Beatles, but the Stones had hypnotised it. With ominous words that went, "War, children, it's just a shot away/It's just a shot away/Ooh, see the fire is sweepin'/Our very street today/Burns like a red coal carpet/Mad bull lost its way" the song 'Gimme Shelter' is a lyrical expression of the dread and decadence that had taken over the late sixties. I was bowled over by Mick Jagger's powerful vocals and of course the legendary Keith Richard's jagged lead guitar. When I found out that Richard had written the song in just under 20 minutes and that his guitar actually broke on the last take of the song, it just added this level of fantasy to my worship of the Stones.
After the very first song that I heard, I was converted and my bedroom became a shrine to my favourite band. It was the 90s and we didn't have the iTunes or Spotify so I bought all of the Stones' albums as cassette tapes. I even bought a blank tape and recorded my favourite Stones' songs on them and played it endlessly. Again the 90s was the time you read music magazines hoping your favourite band would be featured while now you can simple follow them on social media and get up close. However, there's a whole different fun and innocence in cutting gout pictures and articles from magazines and newspapers and sticking them on your scrapbook. When I heard the Stones were coming to Mumbai in 2003, I was ecstatic. But all my pleading and crying were to no avail as neither my parents nor my teachers wanted to hear anything about me taking a leave from boarding school just to attend this concert where my gods of music were playing!
So what makes the Rolling Stone so great for me? Of course the larger than life persona of Mick Jagger and Keith Richards are fascinating to say the least, ultimately it all boils down to their music. The signature mix of blues and rock is the Stones' legacy. While the influence of classic blues music of Muddy Waters, Jimmy Reed, Chuck Berry etc, is obvious in their songs, the band makes it their own with a certain raw rock and roll touch that no other musician has come close to emulating. Throughout their career the Stones went on to experiment with diverse genres including hard rock, blues, R'n'B, soul, country, disco, funk, gospel, reggae and psychedelia. Some worked and one didn't, but they still inspired generations of musicians and music lovers. While Jagger and Richards have had major differences, the band has still managed to live through thick and thin for more than 50-years now. That speaks volumes about their commitment to music and there' nothing but firm respect from fans like me from all over the world for the band.
The band were a huge part of my adolescent life and the romance has continued to adulthood. The Rolling Stones is, was and always will be my true passion.